Spelling Spectacle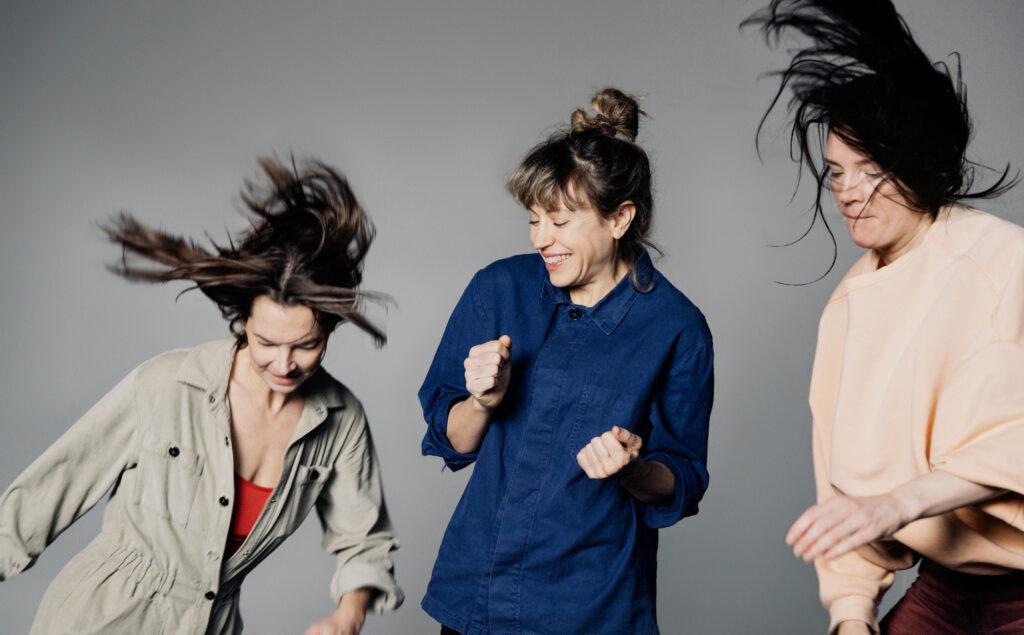 New work by Ingrid Berger Myhre premiering at SPRING Festival Utrecht in May 2023 – about logic, consequence and possibility.
With "if, then" as undercurrent, the piece asks what a coherent choreographic train of thought can be or look like. What conditions the following, and how? According to which givens does something make sense? And what does that say about the backdrop of our reading?
The title Spelling Spectacle is an alliteration in which the words share a twofold allusion. They both evoke a sense of magic in addition to their literary sense of reading or seeing. To spell as in decoding, or a spell as in a magical formula. A spectacle as something to be seen, and spectacles as something one sees through.


Choreography INGRID BERGER MYHRE
In collaboration with NICOLA GUNN and IDA WIGDEL
Performed by NICOLA GUNN, IDA WIGDEL and INGRID BERGER MYHRE
Light design FUDETANI RYOYO
Scenography OSHIN ALBRECHTS
Sound design LASSE PASSAGE
Design assistance/styling CARLY RAE HEATHCOTE
Advice THOMAS BIRZAN and EIRIK BLEKESAUNE
Production CARAVAN PRODUCTIONS
Thank you to Pablo Esbert Lilienfeld, Ashley Ho, Calvin Ferdinando Carrier, Hilde Ingeborg Sandvold.


Co-production: BUDA, BIT Teatergarasjen, Rosendal Teater, Dansateliers Rotterdam. Residencies: STUK, Pianofabriek, Kaaitheatre, KAAP, Üferstudios. Financed by: Arts Council Norway, Fond for Lyd og Bilde, Vlaamse Gemeenschap. Supported by: Advancing Performing Arts Project (apap) – FEMINIST FUTURES – a project co-funded by the Creative Europe Program of the European Union

Photo credit: Paul Sixta